Soundara Narayana Perumal Temple, Pattarai Perumbudur, Thiruvallur
Date built:
Deity:
Soundara Narayana
Architectural style:
Dravidian architecture
Major festivals
–
Locale:
Pattarai Perumbudu
District::
Thiruvallur
Address:
Soundarya Narayana Perumal TemplePattarai Perumbudur,
Kadambathur Via,
Thiruvallur – 631 203
Phone
+91 44 2765 0436
Original Source: https://tamilnadu-favtourism.blogspot.com/2018/05/soundara-narayana-perumal-temple-pattarai-perumbudur-thiruvallur.html
Soundara Narayana Perumal Temple is a Hindu Temple dedicated to Lord Vishnu located at Pattarai Perumbudur Village near Thiruvallur Town in Thiruvallur District of Tamilnadu. The Temple is believed to be 1000 years old and built during Chola Period.
Architecture
Presiding Deity is called as Soundara Narayana Perumal. He is facing east holding the Sankha and Chakra in his upper hands. The lower right hand is in abhaya hasta (blessing devotees), while the left hand is in Kati hasta (resting on his waist). His consorts Sri Devi and Bhu Devi are on either side. Numerous old paintings are visible on the inner walls of the garbha-griha, depicting various forms for Vishnu. These murals, which belong to the time of the late Vijayanagara or Nayak dynasties, can only be faintly seen.
The original deity of this temple was Azhagiya Perumal, a majestic stone image of Vishnu situated in front of the central sanctum. He is in Sitting Posture. This deity, also flanked by Sri Devi and Bhu Devi. A special feature at this temple is that Lord Narasimha is seen in a Padmasana Posture with his left hand in Aadhvaanam and his right hand in Vaikunta Hastham. There is an idol of Thirukachi Nambi (of Poonamallee) leading one to believe that he may have visited this temple.
Legend / Local stories
The other deities in worship are the processional images of Kodandarama, Sita, Lakshmana and Hanuman, Bhakta Anjaneya, Garuda, Dhanavanthri and Hayagriva. Many Tamil inscriptions, mostly belonging to the Chola and Vijayanagara dynasties, can still be seen in this temple. An epigraph of the reign of Kulottunga Chola II of the 12th Century AD, registers a sale of land by the Mahasbhai (administrative organization of villages in the Chola times).
Another Chola epigraph mentions a gift of tax-free lands for conducting the procession and for the sacred bath on holy occasions of the deity. There are two Vijayanagara inscriptions dated 1430 AD and 1457 AD. Originally, this is believed to have been a temple for Azhagiya Perumal and this moolavar idol along with Sri Devi and Bhoo Devi are still found inside the temple. However, inscriptions refer to the temple as Soundarya Narayana Perumal temple. A 1044AD inscription indicates that there were gifts of lands to the temple.
An inscription in the South Wall refers to a gift of tax free land by payment of a lump sum amount. Another inscription on the South wall of the temple refers to gift of land for conducting processions and to organize sacred bath for the Lord on holy occasions in the year. There are several inscriptions on the base of the South, West and North walls of the temple. These inscriptions give us an indication that the temple was well funded to celebrate festivals. This ancient Chola period temple is now in a not so good shape. This temple follows the codes of the Vaikhanasa Agama.
Temple Opening Time
The Temple remains open from 06.00 am to 10.00 am and 06.00 pm to 07.30 pm.
Festivals
Vaikunta Ekadesi, Vaikunta Dwadasi, Thirumanjanam on Shravanam, Swathi, Moolam and Punarvasu are the festivals celebrated here.
Photo Gallery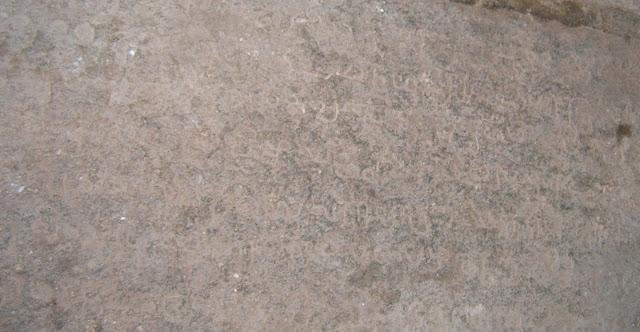 How to Reach:
The Temple is located at about 200 meters from Pattarai Perumbudur Bus Stop, 10 Kms from Thiruvallur, 11 Kms from Thiruvallur Bus Stand, 13 Kms from Thiruvallur Railway Station, 8 Kms from Thiruvalangadu, 57 Kms from Chennai and 56 Kms from Chennai Airport. Buses ply every half hour between Chennai Koyambedu and Thiruthani. Get down at Pattarai Perumbudur, about 10 Kms after Tiruvallur on the Thiruthani Highway. The temple is walking distance from the bus stop. By Train, one can take Sapthagiri or Tirupathi Express from Chennai Central and get down at Tiruvallur. From Tiruvallur, take the bus towards Thiruthani/Tirupathi and get down at Pattarai Perumbudur (10 Kms)- One can reach the temple in 15 minutes from Tiruvallur.
Contact Details
Soundarya Narayana Perumal Temple
Pattarai Perumbudur,
Kadambathur Via,
Thiruvallur – 631 203
Phone: +91 44 2765 0436
Mobile: +91 97900 86480